Safe for you and the environment
Every day, we make choices that affect our living environment. By choosing Vuokkoset, you can be sure that the product's environmental impact has been carefully considered.
Periods are just as diverse as people. Our wide range of products contains products that vary from very thin pantyliners to extremely absorbent pads, taking everyone's needs into account.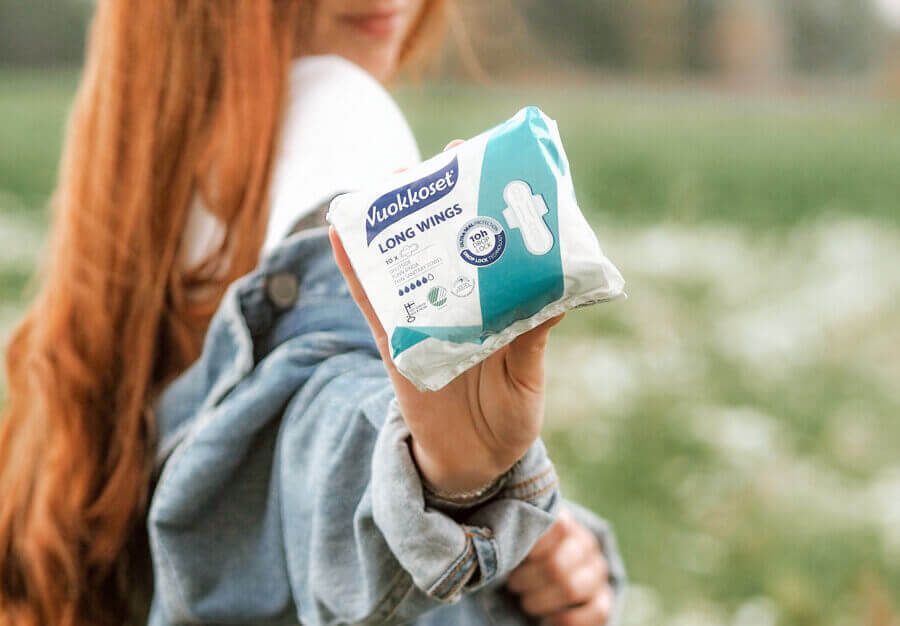 Safe
Our products do not contain any unnecessary chemicals or chemicals that are harmful to people or the environment, such as fragrances, scents, bleaching agents, or dyes. All Vuokkoset products are approved by the Finnish Allergy, Skin and Asthma Federation.
Reliable
Thanks to our long-standing and ongoing development work, our menstrual pads and tampons are top quality and offer the best protection for every day of your period.
Environmentally responsible
Production has the least possible negative impact on the environment. The use of renewable energy, natural raw materials and short production chains are part of our environmentally friendly production.
Browse products
Product categories
Product ranges
Absorption
We <3 the environment
We account for our production's environmental impact throughout the product's life cycle, from the selection of raw materials to recycling.
In recognition of our environmental responsibility, Vuokkoset products have been awarded the Nordic Swan Ecolabel and the Finnish Allergy, Skin and Asthma Federation's Allergy Label. The materials and raw materials used in the products are manufactured in an energy-saving and environmentally responsible way. No landfill waste is generated from production, as all production waste is burnt, and the resulting heat is utilized as energy.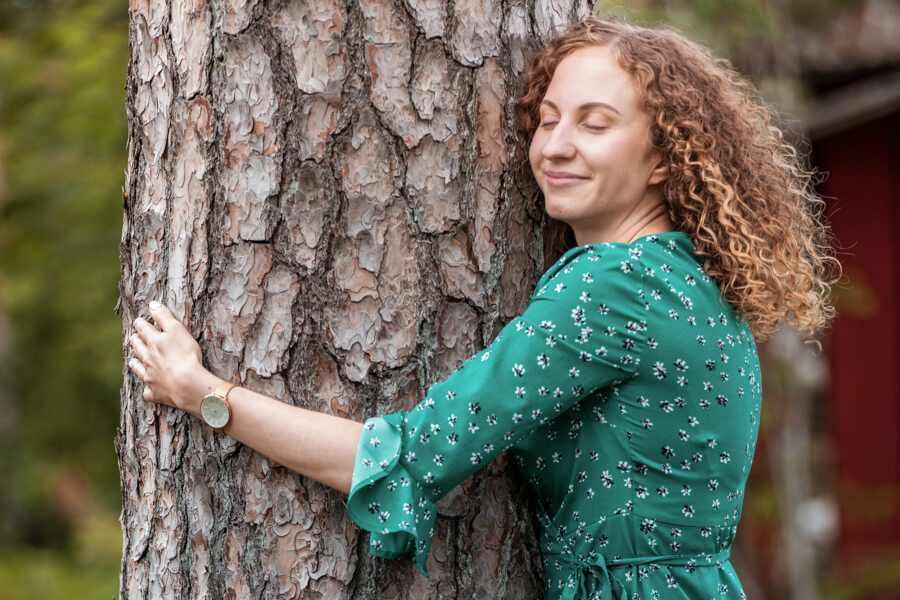 FAQ
Are Vuokkoset products skin-friendly?
All Vuokkoset products bear the Finnish Allergy, Skin and Asthma Federation's Allergy Label, which indicates skin-friendliness. The products do not contain fragrances, bleaching agents, or other substances which commonly cause irritation or sensitivity.
How do I give feedback about Vuokkoset products?
All feedback that we receive is extremely important to us. You can give feedback using the Contact us form, which you can find here.
How can I dispose of or recycle Vuokkoset products?
Biodegradable Vuokkoset Bio products can be disposed of in your home compost or as mixed waste after use. Other Vuokkoset products can be disposed of as mixed waste. The packaging bags for pads can be recycled as plastic waste and pantyliner boxes can be recycled as cardboard.