Vuokkoset Pantyliners
You will find a wide range of panty liners from us. Our range also includes organic cotton and biodegradable, and vegan panty liners.
Finnish Vuokkoset panty liners are approved by the Allergy, Skin and Asthma Association and are Swan-labeled.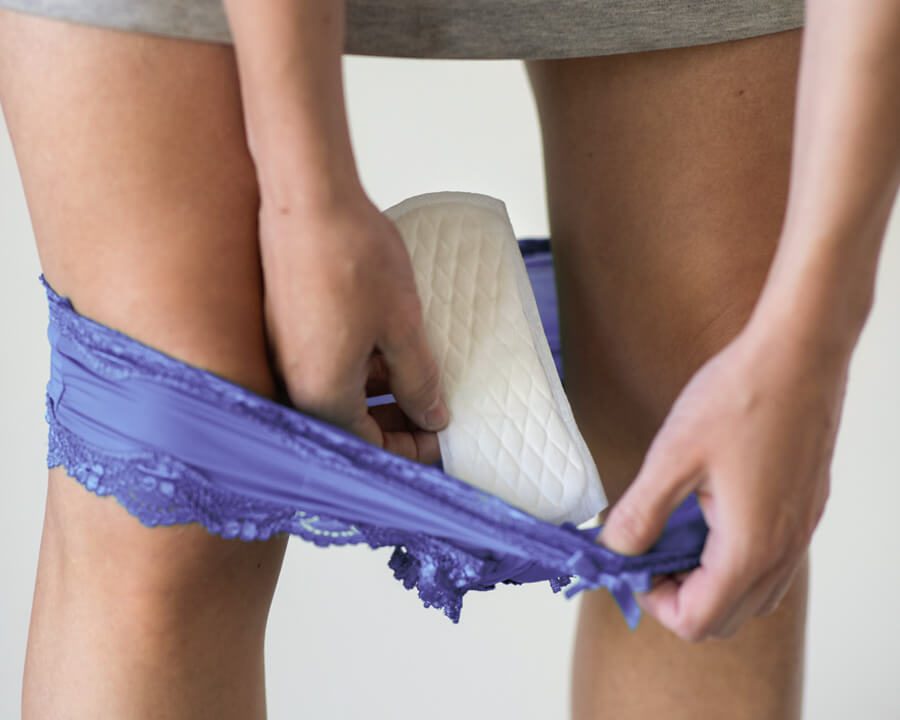 Browse Products
Product ranges
Absorption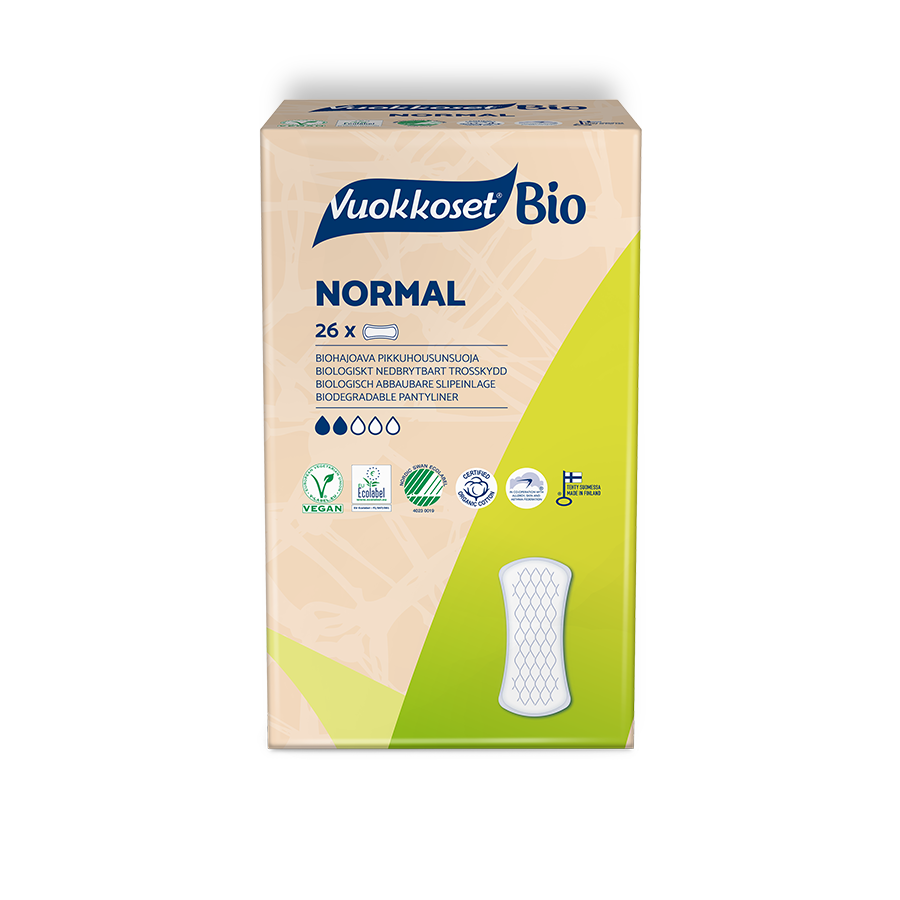 Biodegradable, vegan, very soft and comfortable pantyliner that is perfect for daily use. Product is 100% carbon neutral.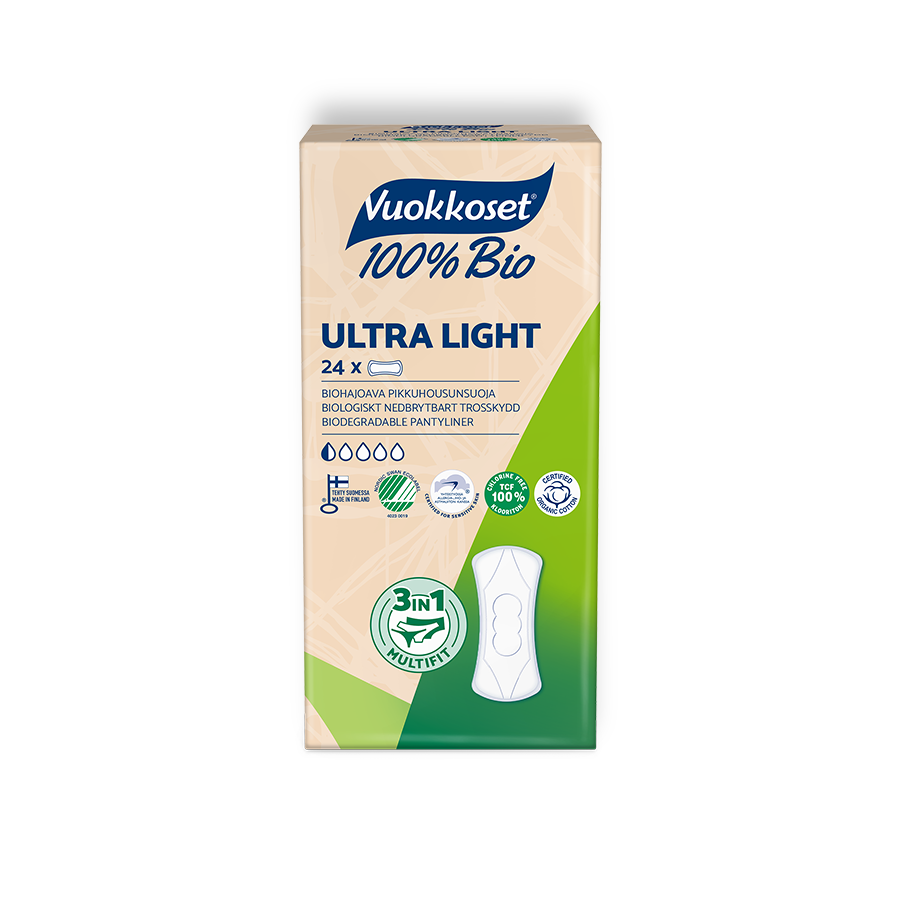 Biodegradable, vegan, the pantyliner can be used with all kinds of underwear. Product is 100% carbon neutral.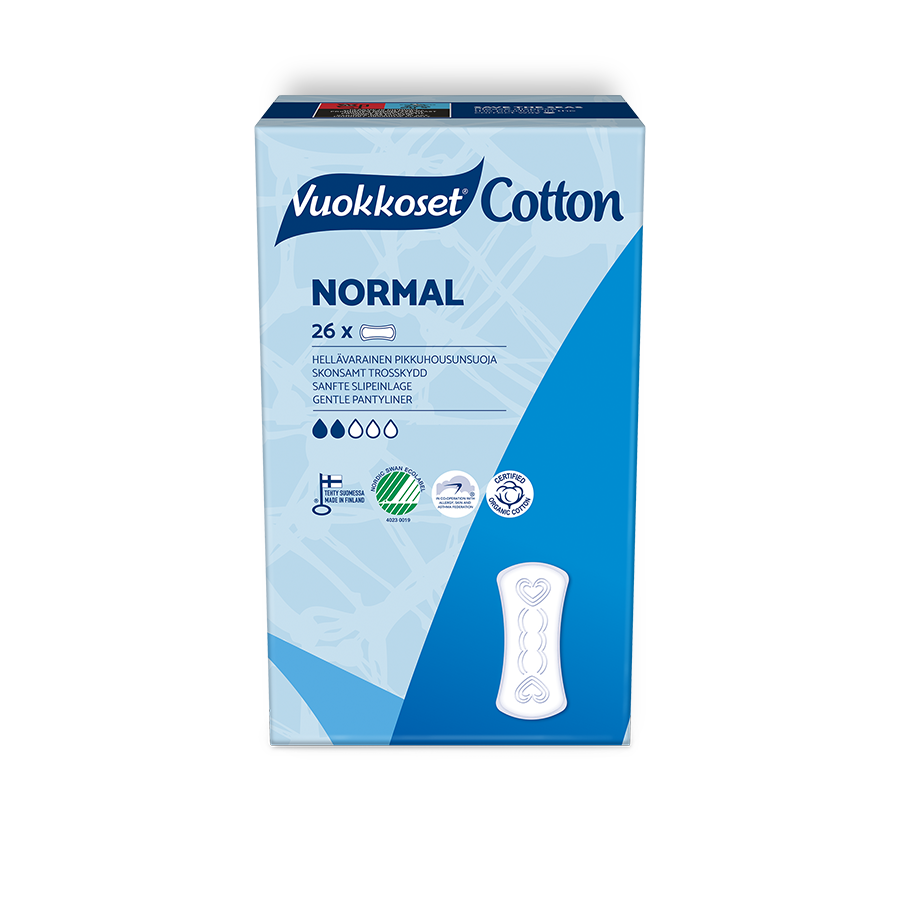 A unique, breathable and absorbent pantyliner with a surface layer made of 100% organic cotton.
FAQ
Are Vuokkoset products skin-friendly?
All Vuokkoset products bear the Finnish Allergy, Skin and Asthma Federation's Allergy Label, which indicates skin-friendliness. The products do not contain fragrances, bleaching agents, or other substances which commonly cause irritation or sensitivity.
How do I give feedback about Vuokkoset products?
All feedback that we receive is extremely important to us. You can give feedback using the Contact us form, which you can find here.
How can I dispose of or recycle Vuokkoset products?
Biodegradable Vuokkoset Bio products can be disposed of in your home compost or as mixed waste after use. Other Vuokkoset products can be disposed of as mixed waste. The packaging bags for pads can be recycled as plastic waste and pantyliner boxes can be recycled as cardboard.
96% of testers recommend Vuokkoset
Source: Consumer survey 2/2019 Babler